May 6th: Bryan Clauson Day Supports Noblesville High School Hall of Fame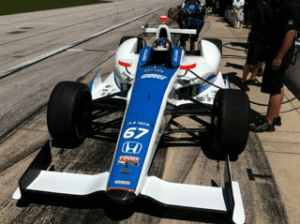 Congratulating Diana Clauson's Son and Supporting the Community's Youth Athletics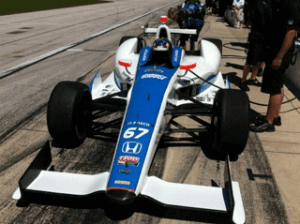 Indiana Vein Specialists® wants to help support Bryan, Diana and the local youth athletics by helping promote awareness for the event. If you are interested in getting more information on the event, or would like to find out how you can get involved, feel free to call or email us and we will give you more details about the events of the day.On May 6th, at the Moose Lodge in Noblesville, Bryan Clauson (the son of our scheduling coordinator, Diana Clauson) will be supporting local youth athletics by holding a community day to support the Noblesville High School Hall of Fame. An up-and-coming star from the local area, he is celebrating his road to the Indy 500 by bringing everyone together for a day full of fun activities and celebration. The event will take place from 2 to 6pm and will include: a dunk tank, car show, and autograph session with the young star.
Bryan Clauson Day
Where: Moose Lodge – 950 Field Drive, Noblesville, IN 46060
When:
May 6th, 2-6pm
---
Bryan Clauson to make series debut at Indy 500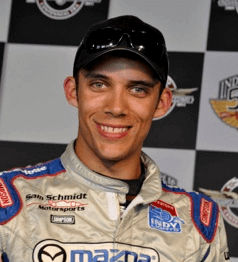 Bryan will be participating in the Indy 500 with his teammate, Josef Newgarden, as part of the Sarah Fisher Hartman Racing Team. When asked about the opportunity he is quoted as having said, "It's almost surreal just talking about it. For me to be attempting to make the race with Sarah's team is just phenomenal. With her background in sprint car and midget racing and her continued involvement at that level, this is just a good fit for me. I'm also proud to be an Indiana boy driving for an Indiana team" (from "Clauson to make series debut at Indianapolis" on IndyCar.com).Bryan Clauson is a native of Noblesville, IN. For the past few years he has been making a name for himself among the national racing community by winning both USAC National Drivers Championships and the USAC National Midget Championship in 2010 and 2011. With over 26 USAC wins his entry into the Indy 500 promises to be an exceptional show, one that will provide the community of Noblesville with a lot to be proud of.
Please join us in celebrating Bryan's success and come out for Bryan Clauson Day on the 6th to help support your local youth athletics. For more information on Bryan's journey check out this coverage of his Road to Indy.