Ultrasound Guided Sclerotherapy
What is Ultrasound Guided Sclerotherapy?
Ultrasound Guided Sclerotherapy (UGS) is a specialized treatment for surface and branch varicosities. While endovenous laser ablation (EVLT) is used to treat varicose veins in the larger veins, UGS is better at treating complex, winding branches of veins that feed into a larger vein.
The procedure is both safe and very effective. It involves injecting a sclerosant medication into the abnormal veins using ultrasound mapping, which causes the veins to close. Your body will eventually dissolve these veins and absorb them.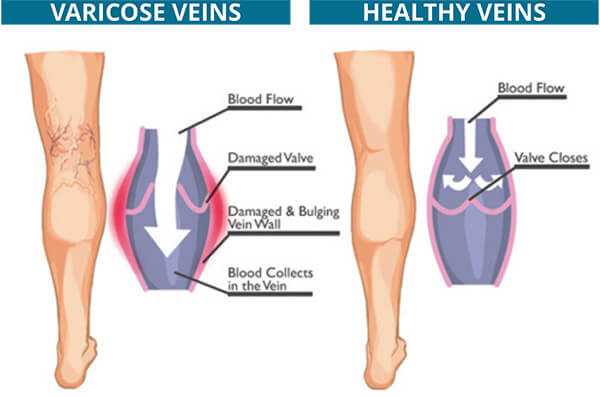 How Does It Work?
We start by creating a diagnostic map of your veins using ultrasound. This map precisely shows all your abnormal veins and helps us identify the source of the surface varicosities.
After the ultrasound, we will numb the treatment area with a small amount of local anesthetic for your comfort. Using the ultrasound mapping, we will inject the abnormal veins with sclerosant medication while observing the process on the ultrasound monitor.
Once injected, the treated vein will spasm shut and eventually the body will dissolve and absorb the closed veins. The number of injections needed depends on the mapping and severity of your varicose veins.
What Happens After Treatment?
After your procedure we will put on a series of band-aids or tape, and will apply a compression sock while you're on the table. We recommend that you wear these socks during the day for 4-7 days after treatment.
On the day of the procedure, you should limit yourself to low-impact activity. You will be able to resume your normal activities the day after your treatment.
Four to six weeks after your initial procedure, we'll have you come in for a check up. You can expect another diagnostic ultrasound mapping to find additional veins that need treatment, or to address areas of discomfort.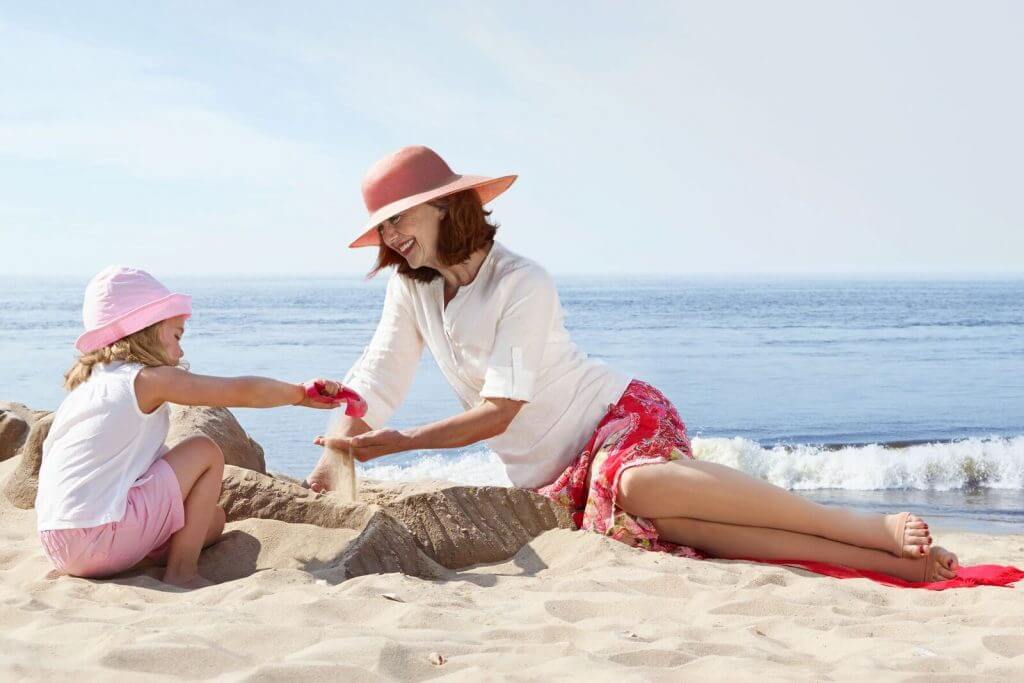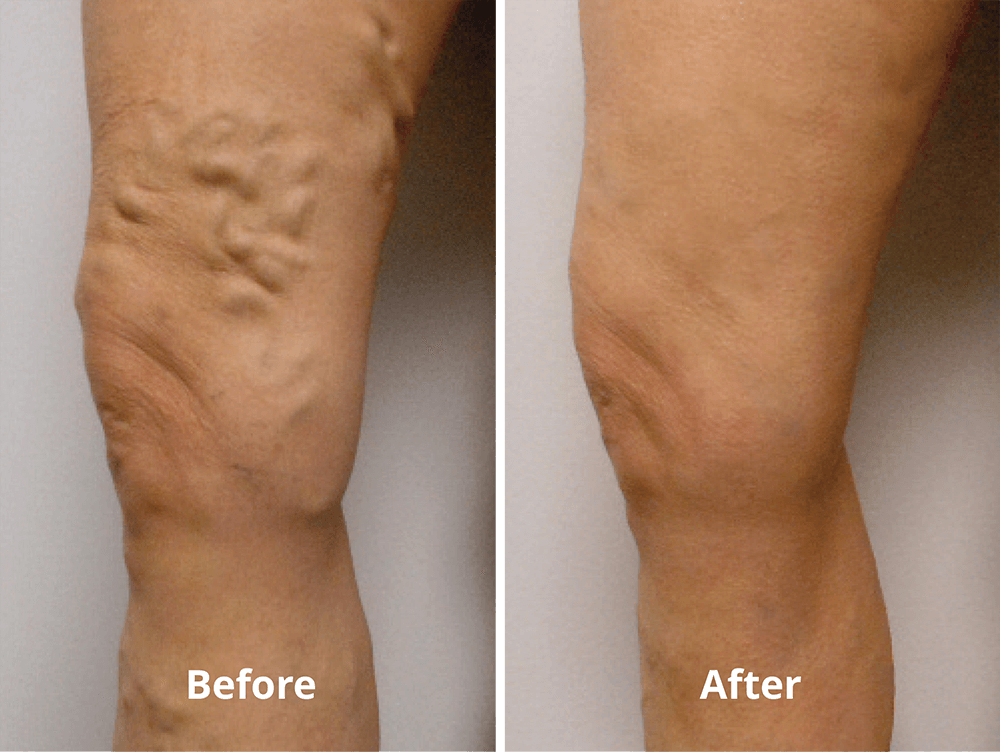 Real Results.
See some of the results we've achieved for our clients.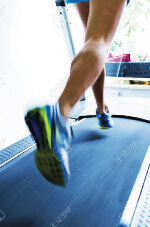 "I can now endure intense cardio and leg workouts, and it does feel like I've been given a new set of legs."