January and February 2013 Indiana Vein Specialists Newsletter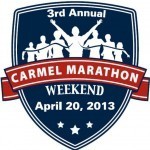 A Message from Dr. Schoonover
Thanks so much to those of you who helped us stock the shelves of the Hamilton County Harvest Food Bank. We appreciate your donations to feed the 175 hungry families served each week by the food bank.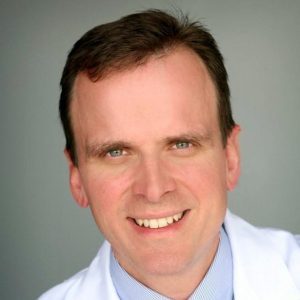 We are introducing a new feature in our newsletter,
Ask the Doctor.
We invite you to submit your general questions about varicose vein disease and treatments. We cannot answer specific questions about your situation. Simply email your question to me at
askthedoctor@indyveins.com
and look for my reply in a future newsletter.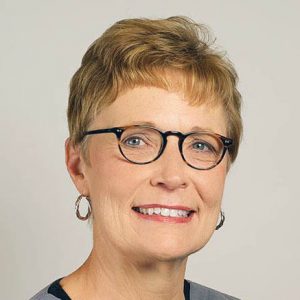 In our last issue we announced that Dona Rice has joined our staff. Dona has been a registered nurse (RN) for over 30 years and has registries in vascular (RVT) and adult cardiac (RDCS) sonography for over 20 years. She has experience in ICCU, cardiac rehab, internal medicine, and cardiology offices. Here is her photo. Please say hello to Dona when you are in the office.
Ask The Doctor
Q. What is the most common cause of varicose veins?
Not surprisingly, the most common cause is heredity. Heredity is a primary factor in over 80% of varicose vein cases. Other contributing factors may include pregnancy, obesity, hormone therapy, standing or sitting for long periods of time and injury.
Sclerotherapy by Maggie Haley, R.N.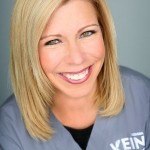 The gold standard for the treatment of spider and reticular veins is surface sclerotherapy. Maggie Haley, R.N. performs most of our sclerotherapy treatments under the direction of Dr. Schoonover. We asked Maggie to tell you about the treatment and how it works.
Spider veins and reticular veins can be treated with sclerotherapy. Sclerotherapy relieves symptoms due to varicose veins and spider veins in most patients. In this office procedure, a tiny needle injects a special chemical medication directly into the damaged veins. This medication, called a sclerosant, causes the lining of the veins to swell and eventually seal off the blood vessel, preventing blood flow. Each vein may require more than one injection. Some results may be seen immediately; some results may take weeks or even months.
Compression bandages or graduated compression stockings are required after sclerotherapy to allow the vein walls to stick together. Here is our page on
Sclerotherapy
.
2013 Carmel Marathon – April 20, 2013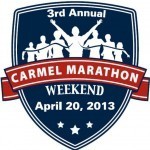 Indiana Vein Specialists is pleased to again sponsor the Carmel Marathon. This partnership, which we began with the 2012 marathon, helps us spread the important message to "keep those legs and veins moving". Exercise is critical to preventing vein disease.
The 3rd annual Carmel Marathon Weekend includes a number of races on Saturday, April 20, including a marathon, half-marathon, marathon relay, an 8k, a 1-mile Family Fitness walk and a fitness expo. The runners will be led by a bike team wearing Indiana Vein Specialists jerseys.
All races begin and end near the Palladium at the Center for the Performing Arts in Carmel, which is a great vantage point for friends and family to cheer on the participants. Following the races there will be music in the grassy area on the Center Green. There is even a post-event Official After Party outside the Carmel City Center at 6 p.m. on the 20th. This is a free event open to everyone. Enjoy music as well as the various restaurants the City Center offers.
The Carmel Marathon Fitness Expo on Friday, April 19th from 10 a.m. to 9 p.m.is free and open to the public at the Monon Center in Carmel. The Fitness Expo will include many exhibitors featuring the newest designs in running gear and shoes, as well as the latest developments in sports, fitness and nutrition. The Expo offers something for runners and non-runners alike.
Please tell your family, friends and colleagues about the event. For more information or to register, go to the
Carmel Marathon
web site.
Dr.Schoonover Attended Continuing Medical Education Conference

Continuing education is part of Indiana Vein Specialists' commitment to use the best tools, equipment and training available. Dr.Schoonover attended a venous disease conference in North Carolina presented by Duke University School of Medicine this past month.