The Sharing Place Holiday Food Drive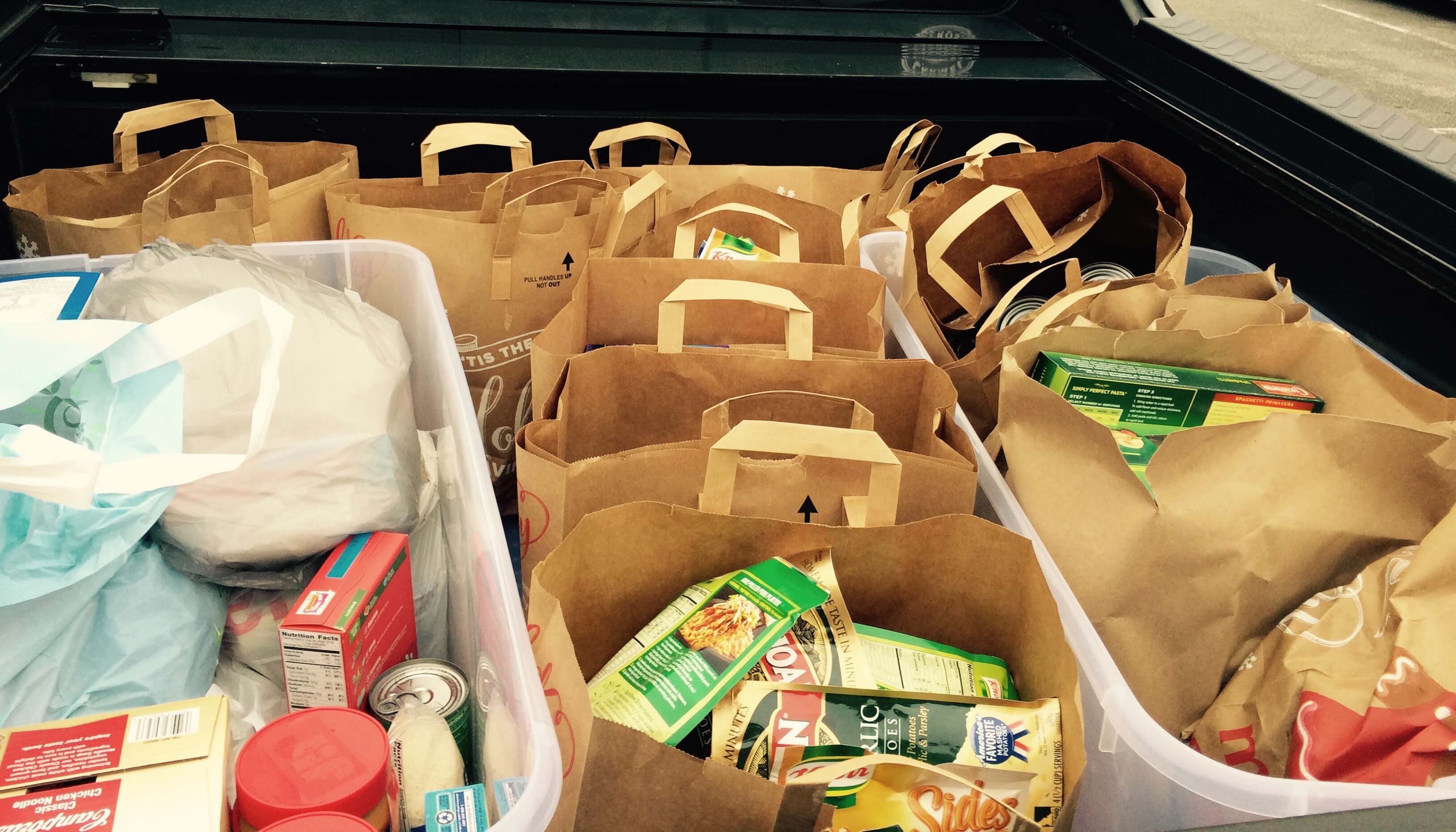 Have you ever wondered what it would be like to be hungry? Not "I missed lunch" hungry, but hungry because you have not eaten at all or just a little for days.
Families no longer visit "emergency food" sources for temporary relief, but count on food pantries as a supplemental food source. For the majority of people seeking food, pantries are now a part of their households' long term strategies to supplement monthly shortfalls in food. In 24 percent of the households seeking assistance from food pantries, there is at least one employed adult. Seniors, who so often are limited by fixed or no incomes, are among the most consistent pantry clients. Studies show that 54 percent of those who are food insecure in central Indiana are children under 18 years old.
According to Feeding America, in the Indy metro area 80,000 kids lack consistent access to enough food. So, as hard as it is to understand for those of us who are not food insecure, we have a hunger problem in central Indiana. That's why this holiday season Indiana Vein Specialists is collecting food donations for The Sharing Place, a program of Lutheran Child and Family Services.
We will accept your donations from November 18th through December 17th.
When you do your grocery shopping this week, please add some canned goods or dried pasta to your cart to donate to our food drive.
The items needed most are:
– peanut butter
– cereal
– dried macaroni and spaghetti
– canned tuna and chicken
– canned corn and green beans
– canned spaghetti with meat balls
– rice
– hamburger and tuna helper
– chicken noodle soup
– pork 'n beans and canned fruit
In this season of giving, please help us give to the hungry and drop off your donations at our office.
Thank you!