IndyStyle: Dr. Schoonover Explains Spider Veins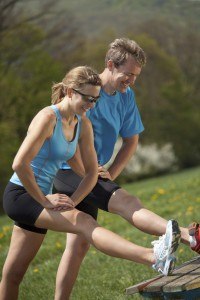 Spider Veins: A common problem often more than "skin deep"
On March 29th, Dr. Schoonover appeared on IndyStyle to talk about spider veins; he discussed several symptoms, causes, and treatments in order to show just how prevalent the condition is and why people need to have them treated. They are often considered a purely cosmetic issue; however, there are underlying conditions that can cause treatment to fail.
Underlying reticular veins can make it difficult to treat the spider veins effectively, but with multiple treatments even the most extreme cases can be managed and show marked improvements with a limited number of treatments.
Spider veins are most often treated through the use of surface sclerotherapy, where a sclerosant is injected directly into the veins. At Indiana Vein Specialists, we perform an in-depth diagnostic evaluation before we treat patients in order to check for underlying conditions that might rule out sclerotherapy.
If you would like more information, please contact us for your free spider veins consultation.