IndyStyle: Endovenous Laser Therapy Interview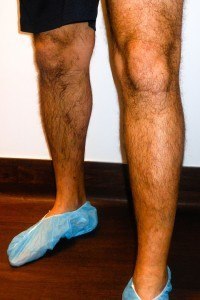 Dr. Schoonover Explains Laser Varicose Vein Treatment with a Patient's Help
Approximately 80 million people are affected by varicose vein disease. The gold standard for treatment of varicose veins is Endovenous Laser Treatment (EVLT), a non-surgical, in-office laser treatment that requires minimal recovery time. During this treatment, a thin laser fiber is guided into the vein through a very small opening to deliver laser energy to the diseased vein wall. The heat causes the vein to close, eliminating the reverse blood flow at that point.
The procedure is done in office, with only local anesthesia and usually takes 30 minutes.
Scott's Before and After photos: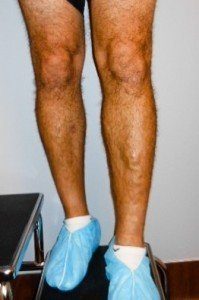 Before – Scott was in pain. The veins on his leg were bulging out, as seen on his shin, causing him chronic discomfort and impacting his daily activities.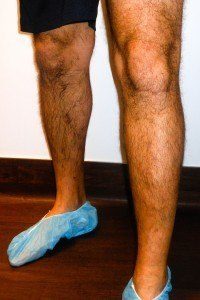 After – Mere weeks after Scott's varicose vein treatment his legs looked as if there had never been any problems. The effects were so drastic that he is now without pain.
To schedule a consultation, please call our office at 317-348-3023 or request a complimentary varicose vein screening.