Girls Night Out Indy Webinar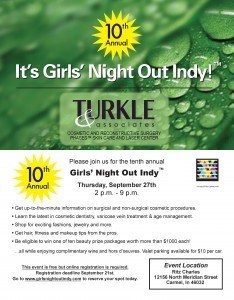 Dr. Schoonover Provides Information on Venous Disease You Can Watch From Home
With the upcoming Girls Night Out event, which will take place on September 27th at the Ritz Charles in Carmel, Dr. Schoonover will be presenting information regarding the nature of venous disease, latest treatments, and prevention. Dr. Schoonover has also recorded a 30 minute webinar that can be watched at your leisure.
Venous Disease Treatment – Dr. Jeffery P. Schoonover™ – Indiana Vein Specialists®
For more webinars go to the GNO Website.
---
An Update on Girls Night Out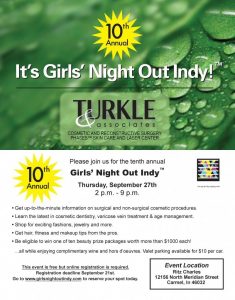 Girls Night Out Indy is an event designed to bring women of the greater Indianapolis area together for a night of pampering and fun. Dr. Schoonover and the team of Indiana Vein Specialists is helping sponsor the event in the hopes of spreading information about healthy living and education regarding the treatment for venous disease.
Join him and the staff of Indiana Vein Specialists at the Girls Night Out Indy event or feel free to contact the office if you have any additional questions.