Dr. Jeffery P. Schoonover Earns Fellow Status from the American Vein and Lymphatic Society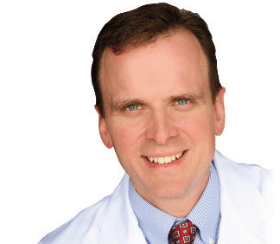 Jeffery P. Schoonover, MD, RPVI, DABVLM, Chief Medical Officer and owner of Indiana Vein Specialists, was recently recognized as a Fellow of the American Vein and Lymphatic Society (AVLS). This prestigious accomplishment requires substantial effort and contribution to the specialty of venous and lymphatic medicine.
What is a Fellow?
Fellows are an exceptional group of physicians who dedicate themselves to continuing education in medical practice, teaching, and/or research. They frequently volunteer their time, author publications, pursue advanced training, and demonstrate leadership in their field.
Fellow status is a respected clinical distinction that demonstrates an ongoing broader commitment to quality health care and advancement of venous and lymphatic disease education nationally.
How Does a Physician Become a Fellow?
Fellows are members of the AVLS who have already achieved Senior Member status. They must demonstrate ongoing academic and clinical development, with a dedication to excellent patient care, for the honor of Fellow to be conferred. Candidates for fellow status are recommended and approved by AVLS Fellows who attest to the candidate's character, ethics, and excellence in their medical practice.