Summer Legs are Made in the Winter ®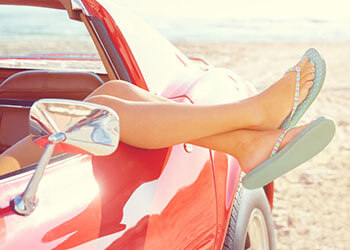 Did you know that half of all people over age 50 are affected by varicose veins? That's nearly 55 percent of women and 45 percent of men in the U.S.  Most all insurance carriers require both a Full Consultation and a Period of Conservative Treatment before they will cover procedure costs.  That's why we say Summer Legs are Made in the Winter ®
Varicose Vein Overview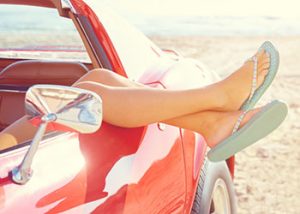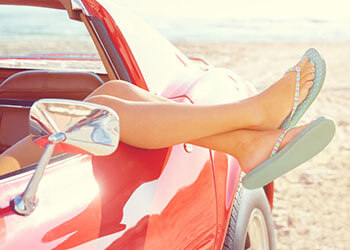 When we walk, our leg muscles pump blood back to the heart through one-way valves. In Varicose Vein disease, those valves don't work properly and allow some of the blood to flow backward and pool in our legs.  This results in bulging veins in your legs or symptoms like pain, heaviness, tiredness, muscle cramps, swelling, redness or restless legs.
Heredity is a primary factor in over 80% of varicose vein cases. Other contributing factors may include pregnancy, obesity, hormone therapy, standing or sitting for long periods of time and injury.
Why Summer Legs are Made in the Winter ®
Diagnosis & Evaluation are the first steps in Varicose Vein Treatment.  A Full Consultation and Screening are needed to see if any measurable venous disease is present.  For this reason, we perform a diagnostic ultrasound mapping to target the areas of abnormal blood flow in the legs. With that information, we develop a personalized treatment plan.
Conservative Treatment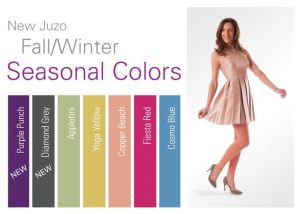 is defined as treatment designed to avoid operative procedures.  In the case of Varicose Vein Disease, this is primarily accomplished by using Medical Grade Compression Stockings for a period of time.  These compression stockings improve blood flow by helping the calf muscle pump more effectively and have been used for years by patients who have had surgery and or have leg swelling.  While each insurance carrier can have different requirements, it's not uncommon for you to be required to wear compression garments for 3 to 6 months following diagnosis of vein disease.
Many of our patients prefer, if given the choice, to wear compression garments in the winter instead of the summer, which is one of the reasons why Summer Legs are Made in the Winter ®.  Interested in learning more about the latest styles in Medical Grade Compression garments?  Read our blog article titled Compression Socks Are For Everyone.
Varicose Vein Treatment
What happens when conservative treatment doesn't work?  For patients who do not see results from wearing medical grade compression garments, Indiana Vein Specialists will create a customed treatment plan.  This plan will be comprised of the optimum procedures based on your unique physiology, optimum treatments, and your financial options/insurance coverage.
Most patients will be treated with Endovenous Ablation and a course of Surface Sclerotherapy.
EVLT is an in-office, minimally invasive treatment for varicose veins in which a small laser fiber is inserted into the vein and delivers energy inside the vein, causing it to close and seal shut. We use a local anesthetic; no sedation is needed. Following the procedure, most patients resume their normal activities immediately.
Summer Legs are Made in the Winter ®
For better-looking legs, this summer, get started on a treatment plan now.  It's easy.  Just pick up the phone and call 317-348-3020 or fill our online contact form!  We look forward to hearing from you!