Patients children thank Dr. Schoonover for taking care of their Dad's veins.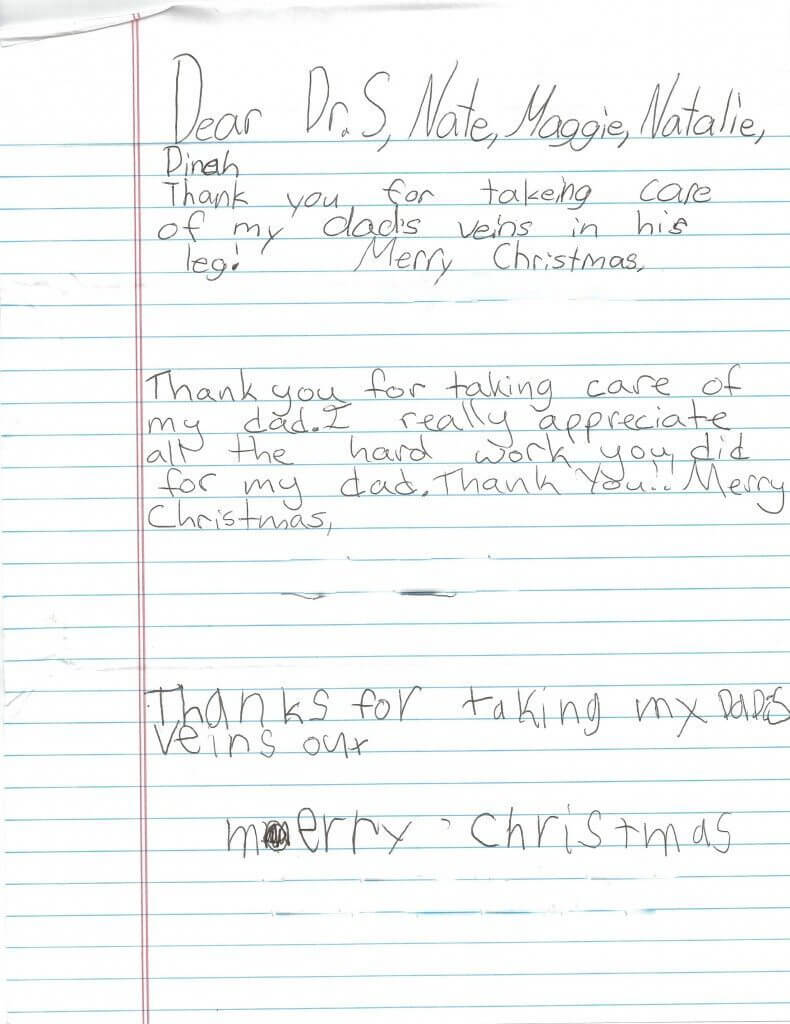 Varicose vein disease does not just affect the patient, it can affect the whole family. When a loved one is in discomfort, the whole family hurts for them. We don't like seeing our family members in pain. We love when a patient shares with us how much better their legs are feeling. It's why we treat vein disease, our mission behind giving people "Better Options. Healthier Legs®."
Over Christmas, one of the cards we received had something extra special in it. The family members of a patient, three children in particular, sent us a letter thanking us for fixing their dad's veins. Just another reminder to us, that the Indiana Vein Specialists team is dedicated to treating our patients as members of our own "extended family." We take pride in our contributions to you and your family's venous health care.