Cutera XEO Coolglide Surface Laser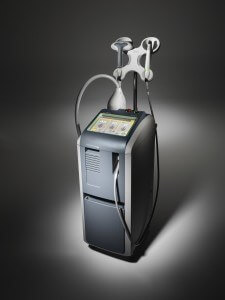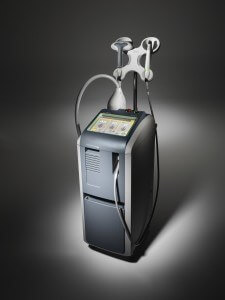 The Cutera XEO Coolglide is at Indiana Vein Specialists!
Laser removal systems like the Cutera XEO Coolglide offer a needle-less option for removing unsightly and otherwise unwanted varicose veins and blemishes.
After reviewing a variety of options for our patients after surface sclerotherapy, Dr Schoonover was impressed with results and overall comfort with the Cutera Xeo Coolglide system. Dr. Schoonover and Maggie completed their additional training in August.
"We expect that the Xeo will be a great option for our sclerotherapy patients."

Dr. Jeffery Schoonover, M.D.™
Designed to provide a "needle-less" experience on small surface branches (telangiectasias), we have received great feedback from our patients that have tried the system. In this post we've included some before and after pictures, to show the results our patients have obtained using the Cutera Coolglide system. This is truly cutting edge technology, and the results have been fantastic. The procedures are quick and easy and the majority of our patients see results quickly, though it may take up to 6-8 weeks to realize.
In addition, this laser can also be used for targeted hair treatment of the legs, face, and armpits. Please call the office regarding any questions and available packages!