ACP Annual Congress Vascular Table Presentation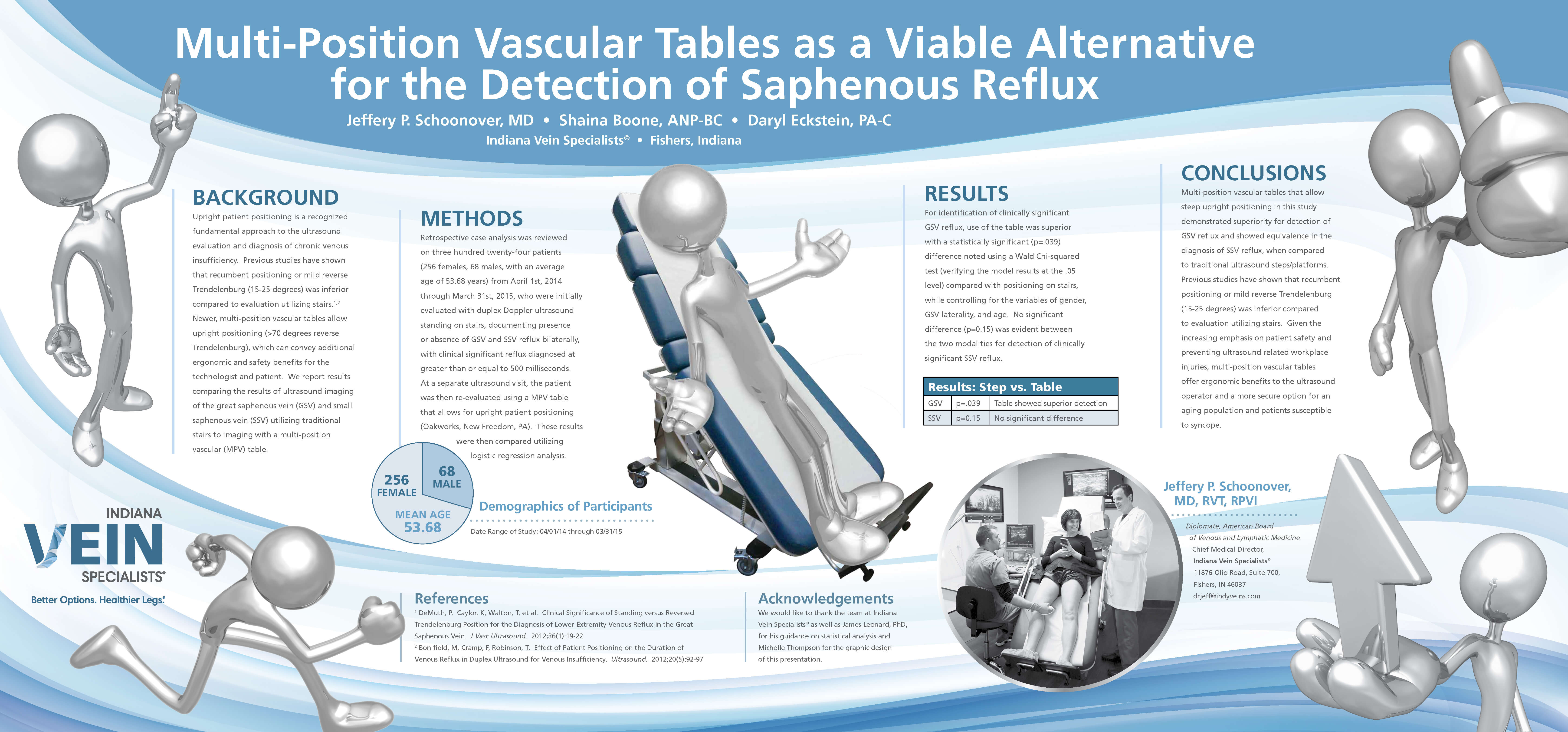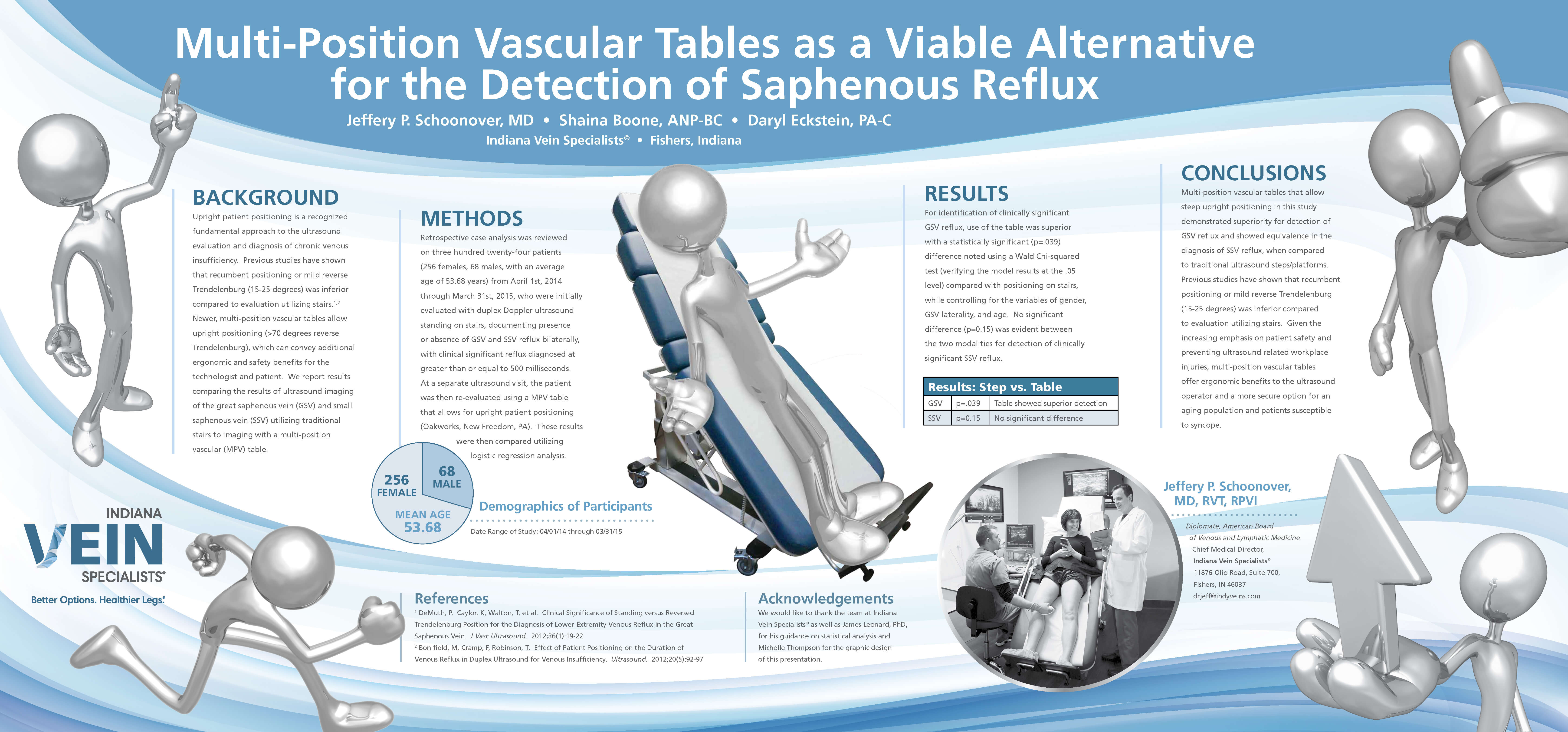 Dr. Schoonover was privileged to present a poster abstract at the recent 29th American College of Phlebology Annual Congress in Orlando. Renowned physicians and healthcare professionals from around the world provided vein care specialists the latest information on minimally invasive techniques with innovative and engaging content for all attendees.
The presentation was titled "Multi-Position Vascular Tables as a Viable Alternative for the Detection of Saphenous Reflux". The poster detailed the advantages to using upright patient positioning when performing ultrasound evaluations, as we do in our office, with our state of the art table technology.
We reviewed three hundred twenty-four patients over a period of one year and found a significant superiority in identifying great saphenous vein reflux when the patient was positioned steeply upright compared to the traditional technique of utilizing stairs. Multi-position vascular tables are a safer option for our patients and convey ergonomic benefits for our ultrasound technologists. We are pleased to have this equipment available for our patients and honored to have this presentation accepted by the American College of Phlebology.