Welcome Dr. Joseph Spahr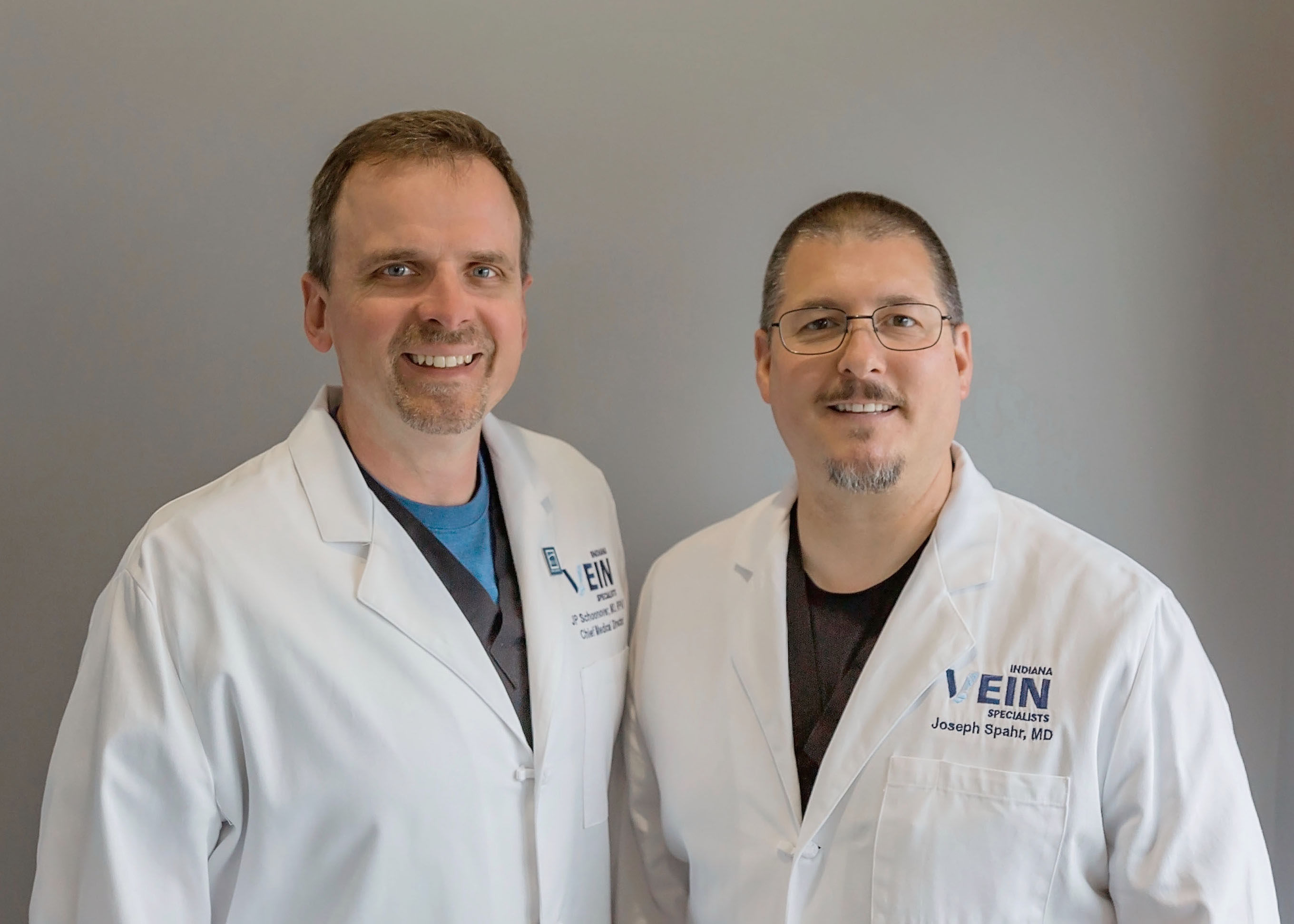 We are proud to welcome Dr. Joseph Spahr to the Indiana Vein Specialists team! Dr. Spahr joins us after practicing for 12 years at the Cancer Center at Ball Memorial Hospital in Muncie, Indiana.
Dr. Joseph Spahr pursued his medical degree through Indiana University School of Medicine. He has board certification in Hematology and Medical Oncology from the American Board of Internal Medicine.

A History with Venous Disease
"One of my own health problems is venous disease, which runs in my family. I neglected my own health, for the sake of my patients, until my disease required attention." – Dr. Spahr
Dr. Spahr is no stranger to vein disorders. He suffers from venous disease, and sought treatment with our team. He underwent endovenous laser ablation and ultrasound guided sclerotherapy to treat his varicose veins.
"The positive outcome I have experienced has been amazing. My legs have not felt better since I was a teenager." – Dr. Spahr

Dr. Joseph Spahr and Indiana Vein Specialists
"I am excited to serve patients in the Fishers and Carmel area, and provide tremendous improvement to their overall health." – Dr. Spahr
Dr. Spahr joins us to pursue treatment of varicose vein disease, specifically for patients also suffering from clotting or hematological disorders.
He combines varicose vein treatment with training in thrombotic disease to provide care for many patients with advanced venous disease.
"Dr. Spahr's unique procedural background and hematology experience is a definite benefit to our patients at Indiana Vein Specialists. We are grateful to have him join the IVS team!"    – Dr. Schoonover
For more information, check out his new team page!