Dr. Joseph Spahr, MD
"I decided to pursue medicine as a way to serve and help others. I initially felt called to serve in the field of Hematology and Medical Oncology, and feel blessed to have the opportunities I have been given. I initially worked at the Cancer Center in Muncie, and developed many relationships with patients and friends. It was truly my honor to be able to treat them in their time of need.
One of my own health problems is venous disease, which runs in my family. I neglected my own health, for the sake of my patients, until my disease required attention. I sought treatment with the team at Indiana Vein Specialists, and underwent endovenous laser ablation and ultrasound guided sclerotherapy. The positive outcome I have experienced has been amazing. My legs have not felt better since I was a teenager.
Most recently, I felt a career change was necessary. Combining varicose vein treatment with my established training in thrombotic disease made a lot of sense, and will help fill a void that has been identified in many patients undergoing evaluation for advanced venous disease treatment. I am excited to serve patients in the Fishers and Carmel area, and provide tremendous improvement to their overall health."
Dr. Joseph Spahr began his medical career as a paramedic in northern Indiana. He pursued his medical degree through Indiana University School of Medicine. He completed his Internal Medicine residency in Muncie, Indiana, and served for an additional year as chief resident for his program. Dr. Spahr pursued additional fellowship training in Hematology and Medical Oncology at the Huntsman Cancer Center at the University of Utah.
Dr. Joseph Spahr is Board Certified in Hematology and Medical Oncology, from the American Board of Internal Medicine. He practiced at the Cancer Center at Ball Memorial Hospital in Muncie, Indiana, for the past 12 years. He has a strong interest in Hematology, specifically thrombotic disease (clotting disorders), both hereditary and acquired. He left the Cancer Center to pursue treatment of varicose vein disease, specifically those with concurrent clotting or hematological disorders.
Published Articles
Dr. Joseph Spahr has published several articles in the field of Hematology. He also was involved in multiple clinical trials in the field of Medical Oncology. He plans to continue research experience in the area of varicose vein disease and interactions with thrombosis.
Personal/Community Interest
He still resides in Delaware County with his wife and two children. They remain very active in their church, and in their community. They enjoy outside activities including camping, boating, and water related activities.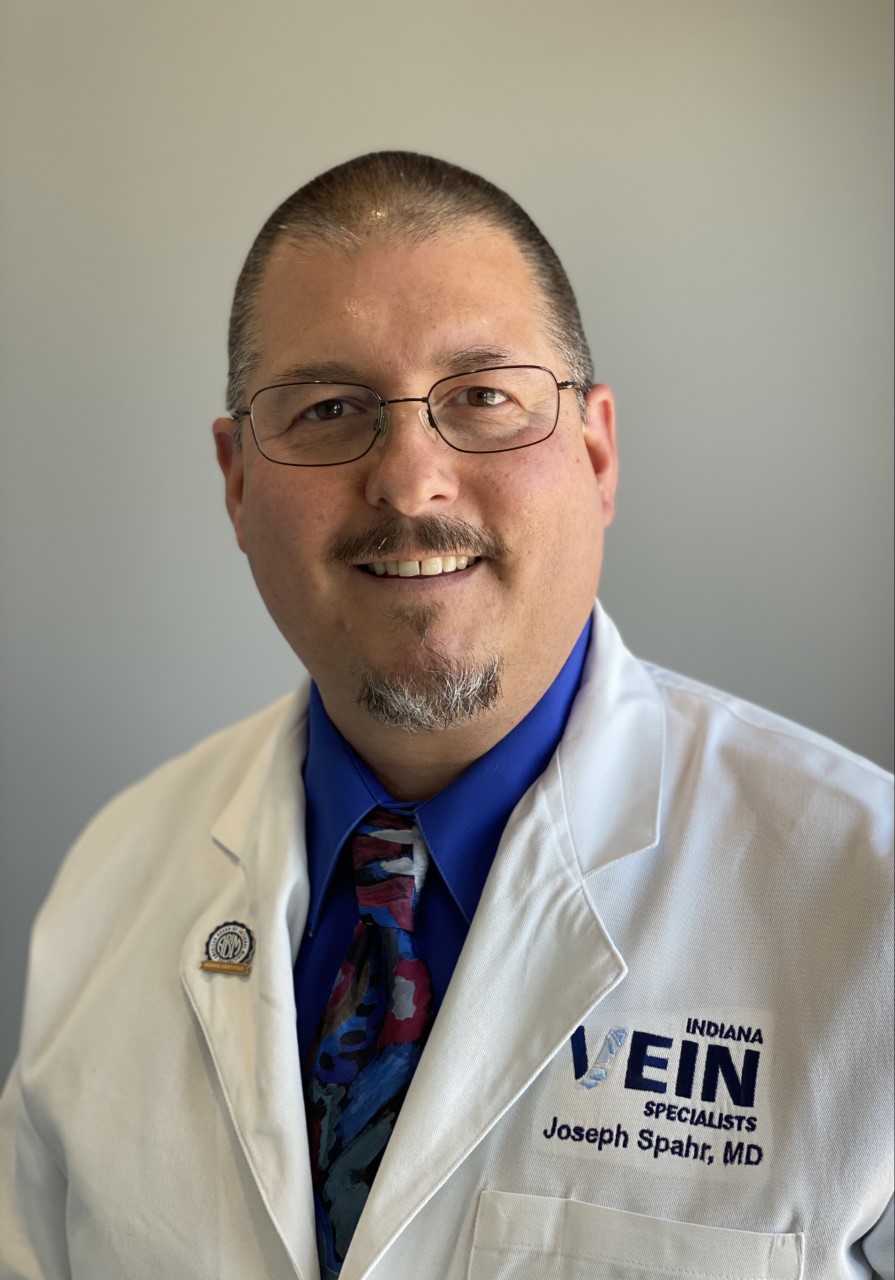 Credentials
MD, Medical Doctor
ABIM, previously Board Certified in Internal Medicine
ABIM, Board Certified in Hematology and Medical Oncology
Affiliations
American Venous and Lymphatic Society
American Society of Hematology
American Society of Clinical Oncology