Dr. Joseph Spahr Joins the 2021 Class of Venous and Lymphatic Medicine Diplomates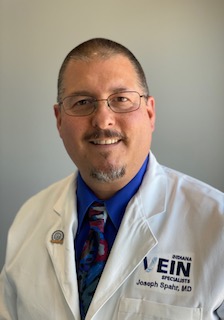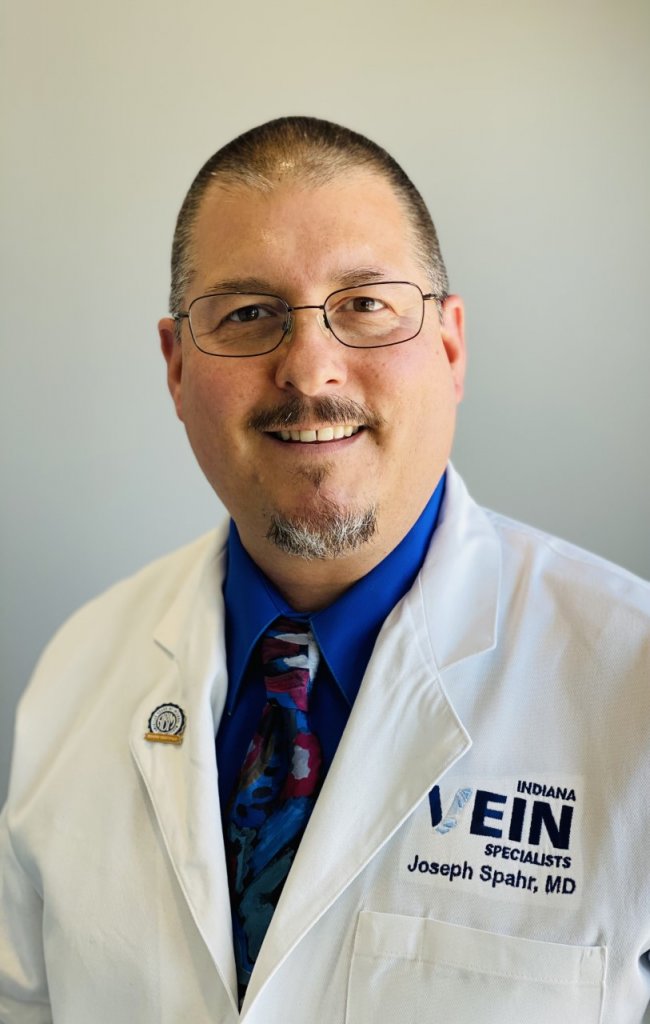 Indiana Vein Specialists is proud to announce Dr. Joseph Spahr joins the 2021 class of Venous and Lymphatic Medicine Diplomates
The American Board of Venous and Lymphatic Medicine has released their 2021 results. Dr. Spahr joins a group of over 900 physicians nationwide that hold this credential.
Venous and lymphatic medicine is the discipline that involves the diagnosis and treatment of acute and chronic venous and lymphatic disorders, including varicose veins, venous edema, chronic venous insufficiency with skin changes, venous leg ulcers, deep venous disease, pelvic venous insufficiency syndromes, congenital venous malformations, venous thromboembolism, lymphedema and other disorders of venous, lymphatic, and mixed origin.
Diagnostic techniques used include the history and physical examination, and noninvasive imaging and physiologic examinations, which include but are not limited to duplex ultrasound, CTV and MRV, and plethysmographic techniques. A broad array of therapeutic modalities is used to address the range of venous and lymphatic disorders. Currently these include compression therapy techniques, chemical ablation modalities, thermal ablation devices, laser, percutaneous catheter-based treatments, ultrasound-based modalities, pharmacological treatment and surgical approaches.
Physicians certified in Venous and Lymphatic Medicine have passed the most comprehensive examination of knowledge in venous disease available today, and they have met all other requirements of the American Board of Venous and Lymphatic Medicine.
Dr. Jeff Schoonover, Chief Medical Officer of Indiana Vein Specialists (IVS), joins the IVS clinical and administrative team in congratulating Dr. Spahr on his hard work and preparation for this additional certification. Additionally, as a board certified hematologist, Dr. Spahr brings a unique perspective to the field of venous and lymphatic medicine and continues to lead IVS clinical research efforts in response to the COVID-19 pandemic